Piano backing tracks for synthesizer
Music without piano parts made for improvise and exercise with on a synth or keyboard.

Backing tracks are music arrangements that can be used for play along with.

You can use a single scale for the whole song. Click on "Show scale" below the audio element for a diagram of the scale to use.
Synthesizer Backing Tracks presented by Pianoscales.org.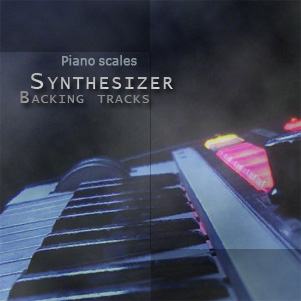 Track list
A Pop Punch Ballad
Show scale
E Minor Dance Rock
Show scale
F Minor Cosmos Dub
Show scale
B Minor Crunchy Buzz
Show scale
F Dance Pulse
Show scale
G# Minor Trance Trigger
Show scale
The full album (including 15 tracks) is available in the member area.
Backing tracks overview